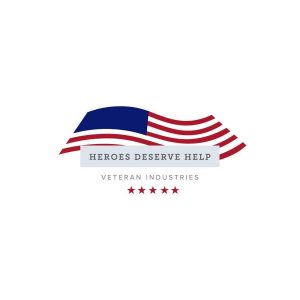 As veterans re-enter civilian life, they often find themselves on the wrong side of the digital divide with 40% of veterans lacking access to a computer at home. Those experiencing homelessness or economic barriers often cannot buy technology or gain access to broadband Internet. Also, veterans with disabilities may face challenges with using new technology.
That said, veterans are just one of the populations Digitunity and its network serves. In this blog, we highlight the work of one of our AFTRR members, Heroes Deserve Help. This member organization, with locations in San Dimas, CA, and Las Vegas, NV, is dedicated to empowering veterans through technology.
About Heroes Deserve Help
Established in 2013, Heroes Deserve Help is one of the fastest growing national, nonpartisan veterans' organizations bridging the digital divide. They provide veterans in need with affordable refurbished computers and opportunities to partner with businesses for training and networking through partnerships with other veterans' organizations and university veteran resource centers.
Heroes Deserve Help also partners with other members of AFTRR and Digitunity's Digital Opportunity Network. They began their partnership with Digitunity and AFTRR in 2016. The network makes connections between donors and organizations like Heroes Deserve Help to ensure the right devices reach those who need them most, no matter where they are located.
A time this network was especially helpful to Heroes Deserve Help was when one of the veterans they served needed a specialized computer for their engineering work. They were able to find this device through the AFTRR network. Another network member based in Maine sent them the device and they were able to provide it to the veteran who needed it.
The reason for this work is what drives the organization's president and founder, Nathaniel Miller. Miller has over 25 years experience in technology service, sales, and support. He has owned and operated three service and supplies businesses. He holds multiple certifications from HP, Dell, Lexmark, Lenovo, and COMPTIA.
While experienced and knowledgeable in the technological aspects of Heroes Deserve Help, Miller's reason for getting involved in this cause is more personal. He was inspired to help veterans by his father, a WWII Navy Medic, who taught him the importance of veterans receiving the respect, dignity, and opportunity they have earned through their service.
"My dad always said that veterans aren't born veterans. They were created by the government. Are we not responsible for them as the government? They should be first in line, not last. First Class citizens, not Third Class. This quote is what drives my passion," said Miller recalling his father's lessons on respecting veterans.
Along with providing devices, training, and networking opportunities, Heroes Deserve Help allows veterans and their families to reduce their impact on the environment through e-Waste recycling. The organization will even pick up e-Waste to be recycled for free from veterans. All others can utilize this service at a nominal fee benefiting Heroes Deserve Help.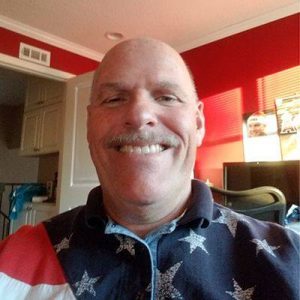 For veterans who can afford to purchase devices or those who would like to contribute to the organization's mission with their technology purchases, Heroes Deserve Help has an eBay store where they sell gently used devices and technology accessories at a discounted price with the proceeds of all sales benefiting the organization and its work. 
Along with supporting Heroes Deserve Help financially through direct donations or eBay store purchases, individuals and businesses can donate devices and accessories directly to the organization to benefit veterans in need. Currently, the organization is seeking 1,000 laptops, 250 tablets, and hundreds of accessories like monitors and mice. 
Those looking to donate technology can contact Digitunity. We can help to direct you through the donation process. Veterans who need assistance from Heroes Deserve Help must complete an online application to determine their eligibility. If eligible, a representative from the organization will reach out to further assist the veteran in obtaining the technology they need.
With restrictions surrounding the COVID-19 pandemic lifting, Miller hopes to hold more fundraising, collection, and distribution events in both California and Nevada. For this, Heroes Need Help will need volunteers to staff the events. Digitunity can assist those interested in volunteering in reaching out to the organization to do so.
How Digitunity Helps Veterans
Along with our partnership with Heroes Deserve Help and other veterans' organizations, Digitunity supports veterans in a variety of ways. The first is by offering a resource guide tailored to veterans and their families that discusses the effects of the digital divide on this particular population. You can download this resource here.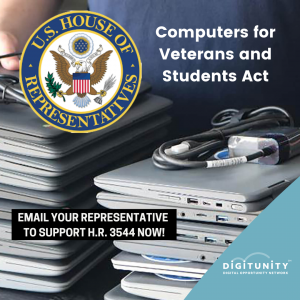 Along with providing resources to veterans, we support legislation that could improve their lives through technology. For example, The Computers for Veterans and Students Act (H.R. 3544, or the "COVS Act"), which could direct hundreds of thousands of out-of-service, repairable computers from the federal government to nonprofit refurbishers. 
Participating refurbishers will repair and distribute these devices, together with digital literacy training resources, to educational institutions, veterans, individuals with disabilities, low-income individuals, students, and seniors. You can learn more about this bill and contact your local representative here. We thank you for your support in advance.