AUGUST 1, 2022, NORTH CONWAY, NH – At its most recent meeting, the Digitunity Board of Directors approved Julie Kelly of Newport Beach, CA as its newest member. Kelly enters her term as an experienced community board member and financial consultant.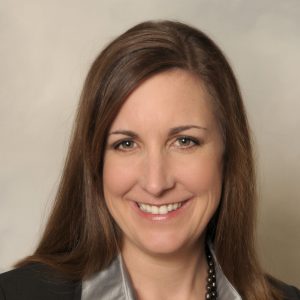 Her experience in finance and strategic planning make her an asset to Digitunity's Board of Directors and the organization's unique mission to eliminate the technology gap. She holds a Bachelor of Business Administration from the University of Notre Dame. 
On joining the Board, Kelly said, "Digitunity has a rich history. I am honored to join such a talented team during a pivotal time when gaps in digital equity were exposed. Digitunity's commitment to connecting resources for technology redistribution stands out and I am excited about the opportunity to build on their momentum."
Currently, Kelly is a financial consultant and fractional CFO for QUAY. Throughout her corporate and volunteer ventures, Kelly has experienced the challenges and benefits of technology reuse and redistribution. This gives her a unique perspective on Digitunity's mission. 
"Each Board Member brings unique skills, perspectives, and experience to Digitunity. I'm excited to work with Julie Kelly and the rest of the Board to grow our impact and continue our development as an organization," said Scot Henley, Executive Director of Digitunity. 
To learn more about the people who make up the staff and Board of Directors of Digitunity, please visit the "Our Board" page of the Digitunity website. If you'd like to serve on Digitunity's Board, you can start the application process here.