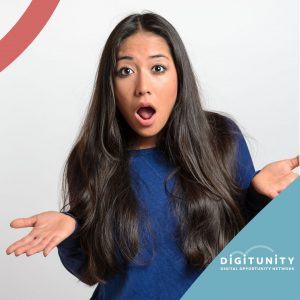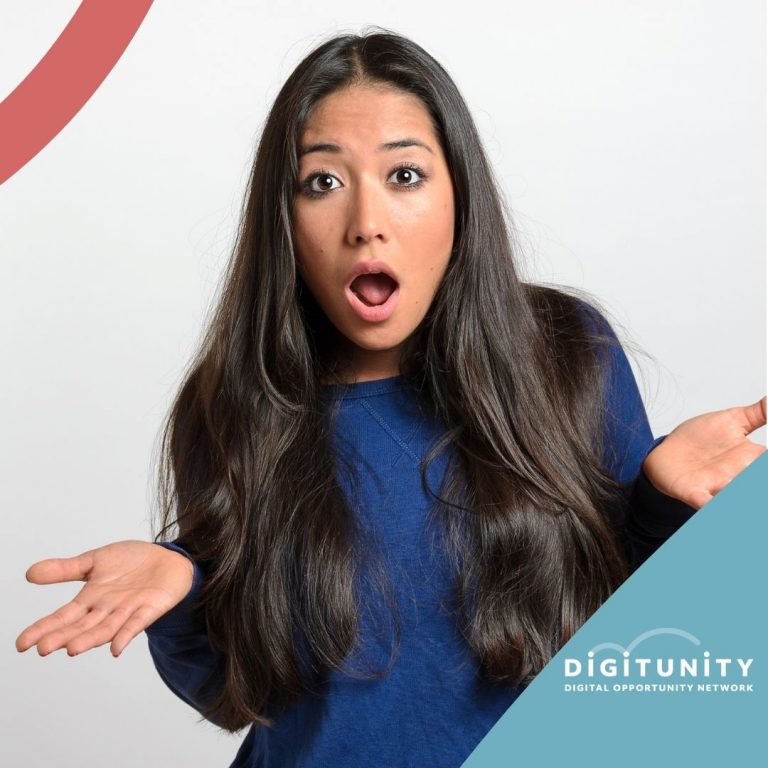 Top 10 List of Things You Might Not Know About Digitunity
—
  December 23, 2021 
The 
Top Ten List
 was a regular segment of the T.V. show
Late Show with David Letterman.
 Each night, host 
David Letterman
would present a list of ten items, that circulated around a common theme.  So we thought you might enjoy a Letterman-style list of the 10 things you might not know about Digitunity. Keep reading to learn more about our roots, our name, and our mission.
Digitunity shares a birthday with the IBM Portable PC and the Apple MacIntosh computer. Can you guess what year that was?


Click here for the answer

Digitunity was founded in 1984, the same year that the now famous Apple "1984" commercial was aired during Super Bowl XVIII. It introduces the Apple Macintosh computer, which utilizes a graphical user interface instead of needing to type in commands. In six months sales of the computer reach 100,000.   In that same year, IBM PCD (PC Division) introduced its first small format computer, the IBM Portable, weighing in at 30-pounds.
President Obama signed this bill on Dec. 22, 2010, to help provide access to used technology for veterans. What was the name of that bill?


Click here for the answer

Digitunity, in collaboration with multiple nonprofits that included the American Legion, worked on the Formerly Owned Resources for Veterans to Express Thanks for Service Act of 2010,( For Vets Act of 2010) a bill that enabled veterans to gain access to technology donations through the Dept. of Defense.    
Digitunity has deep roots in promoting environmental sustainability and supporting the technology refurbishing sector, starting with the Phoenix Project Prototype in 1987.  But what came AFTRR that?


Click here for the answer

Working with The Phoenix Project, a user group that refurbished computing technology, refurbishing activities were conducted inside donated building space from the State of Maryland.  Fast forward to June 2016, Digitunity established the Alliance for Technology Refurbishing and Reuse (AFTRR) alongside representatives from seven nonprofit refurbishers.  Their joint mission is to support a thriving nonprofit technology refurbishment industry focused on ending the digital divide through technology reuse. 
Digitunity places 10's of thousands of pieces of donated equipment each year with only a small staff of less than 10 people. How is this possible?


Click here for the answer

Digitunity employees are able to accomplish this task due to years of experience placing equipment, powerful automation software, and a proprietary donation tracking and placement matching system, built in-house by our Director of IT. 
Which Rock and Roll Music Legend included Digitunity as part of their 70th birthday bash?


Click here for the answer

Tom Petty.   On October 23, 2020, 4.5 million fans worldwide tuned in for the free, six-hour show of all Petty tunes on what would have been his 70th birthday, performed in the legendary musician's honor by a plethora of musicians and sponsored by the Tom Petty Estate.  Digitunity was one of only 4 charities that were selected to participate and benefit from this legendary one-of-a-kind virtual streaming concert.
What year did Digitunity launch a recycling, trade-in and donation program for Fortune 1000 information and consumer electronics companies?


Click here for the answer
While attending the 1987 Comdex, the largest technology trade show in the world, co-founder Dr. Yvette Marrin met with which famous technology CEO, and challenged him to consider low-cost ways to get software licenses to use in refurbished equipment?


Click here for the answer

Bill Gates, CEO of Microsoft.
What year did Business Week write about digital equity in its article "If computers can go anywhere, why can't they reach the poor?"


Click here for the answer

Although the pandemic shined a light on this issue, digital equity and inclusion is not a new problem. This article was published on October 10, 1988, and confirmed our pioneering agenda of technology reuse as a way to provide computers to people that are locked out of the digitally connected world. Over 30 years later Digitunity is still working to solve this problem.
Federal Grant from the Dept of Commerce Telecommunications Division allowed Digitunity to create its very first Network. What was its name?


Click here for the answer

Creation of Digitunity's first Learning Network engaged organizations in 21 states for two years, and validated the systems model used in our Technology Reuse Model.
Digitunity's name is a portmanteau of which two words?


Click here for the answer

Our name is a portmanteau (basically a mash-up) of "digital" and "opportunity" that also has the word "unity" in it.  (Pronounced Digi-toon-ity).