Bridging the Homework Gap in Buffalo
As part of Digitunity's partnership with AT&T and their $2 billion commitment to bridge the digital divide, including the homework gap, Mission: Ignite was selected to participate in our 10 City Pilot Project to provide over 2,000 refurbished computers and technology support to Buffalo families by July 2023.
About Mission: Ignite
Since 1997, Mission: Ignite has worked to end the digital divide in Buffalo and Western New York State through programs and advocacy. They provide refurbished corporate computers, digital literacy training, and STEM training to people who lack the resources necessary to purchase and use a computer. Learn more about Mission: Ignite and its programs here.
How Your Business Can Help
To fulfill the backlog of requests from families in the Buffalo area for computers, training, and ongoing support, your business can:
Donate new or used laptop or desktop computers.

Invest financially.

Facilitate employee involvement through volunteering, financial contributions, and personal device donations.

Join other businesses in signing Digitunity's Corporate Pledge to End the Digital Divide.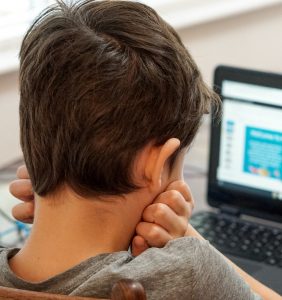 If you'd like to support this work, please complete the form on this page. We will contact you with further details about how to get involved. We appreciate your interest in helping to ensure families in your area have the tools and skills they need to thrive