Our Team
The Digitunity staff is made up of passionate people with a wide range of experience within nonprofit, academic, corporate, and technology arenas. We passionately believe everyone who needs a computer should have one. We work every day to make that a reality.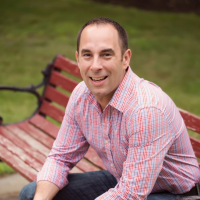 Scot Henley
Executive Director
scot@digitunity.org
Madison, NH
Scot Henley has served as Digitunity's executive director since June 2019. Over his tenure, he has led the organization through a transformation from private foundation to public charity, a sharpening of its focus, and an expansion of its staff, Board of Directors, and programmatic work. Scot is driven to ensure Digitunity continues to be more and more effective in achieving its important mission of advancing digital equity through device ownership.
Prior to Digitunity, Scot's career includes a decade-long stint leading a nonprofit climate research and science education organization, along with roles in both technology and tourism sector sales and marketing. An avid runner and outdoors enthusiast, Scot lives in Madison, NH, with his wife and two teenage sons.
Brian Barrett
Director of IT
brian@digitunity.org
Everett, WA
Brian Barrett is a Seattle, Washington native. He has worked in the IT sector for over 25 years. He came to Digitunity in 2000 as a Webmaster. Since then, he created redundant nationwide data centers for the organization. He also led the development of a suite of applications to allow Digitunity to facilitate ever-increasing donation channels.
Leading the Digitunity IT team, Barrett supports the nonprofit sector with advanced toolkits, software, and technical support that helps Digitunity achieve its goal of bridging the digital divide. As the longest serving member of the Digitunity staff, his knowledge and experience have proven to be invaluable assets to the organization and its mission.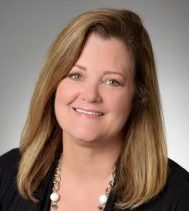 Susan Krautbauer
Senior Director of Strategy & Development
sue@digitunity.org
Eden Prairie, MN
Susan Krautbauer is Digitunity's Senior Director of Strategy and Development. In this role, she provides institutional strategy, marketing, and development leadership to the Digitunity Team. She has over 25 years of experience in the technology channel with business development, executive leadership, and career consultation.
Krautbauer completed her undergraduate studies in Family Social Science at the University of Minnesota, with additional training in organizational leadership, sales management, workforce initiatives, and digital marketing.
She served in multiple leadership roles within CompTIA, the IT industry's leading certification and trade association. She is frequently invited to speak at IT, human talent, and work-life innovation forums throughout North America.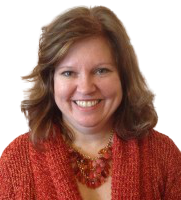 Karisa Tashjian
Director of Programs
karisa@digitunity.org
West Warwick, RI
Karisa Tashjian is Digitunity's Director of Programs. She leads the design, implementation, and evaluation of programs to support digital equity to ensure that everyone who needs a computer has one along with the skills to use it. Her work includes building and supporting a diverse network of community, philanthropic, business, and government organizations working to collectively eliminate barriers and create lasting solutions.
Previously with the Providence Public Library, RI as its Director of Education, she spearheaded the development of a variety of successful education, workforce and technology-related initiatives for youth and adults by fostering collaboration across stakeholders and building cohesive, integrated systems.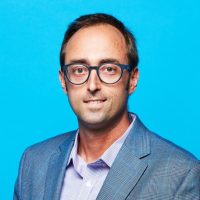 Christopher Craven
Development Representative
ccraven@digitunity.org
Boise, ID
Christopher Craven is Digitunity's Development Representative focusing on Corporate Giving. Craven provides corporate relationship development, fundraising, and thought leadership to the Digitunity Team. He has extensive experience working in the nonprofit sector.
He brings more than 16 years' experience in grant writing, fundraising, operations, corporate partnership development, and nonprofit leadership. Craven completed his undergraduate studies at Clemson University. He has a Master's in Nonprofit Management from Hamline University.
Sonia Dhawan
Program Officer
sonia@digitunity.org
Baltimore, MD
Sonia Dhawan is a Program Officer at Digitunity. She develops strategies and programming to engage stakeholders and develop relationships across sectors to center the needs and expertise of those directly impacted by long-standing inequities. Along with contributing to Digitunity's communications strategy, her work involves facilitating collaborative problem solving and streamlining processes. 
Dhawan is primarily interested in the ways major systems interact with each other, exacerbating existing inequities and creating new ones. She firmly believes in the power of authentic engagement and partnership to create a world where everyone has what they need to thrive.
Nirvan West
Program Officer
nirvan@digitunity.org
Philadelphia, PA
Nirvan West is a Program Officer at Digitunity specializing in Technical Engagement. West previously worked as an IT Support Specialist with the University of Pennsylvania. In his current role, West harnesses technical knowledge in support of sustainable devices, digital inclusion solutions, and initiatives that serve local communities. 
He is skilled at problem solving and innovating technology solutions for new and experienced users. West has a long affiliation with the University of Pennsylvania and Temple University. West completed his undergraduate studies at Temple University. West has a deep commitment to Digitunity's mission.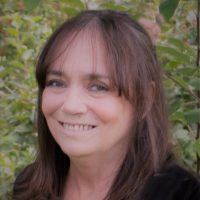 Meredith Wynne
Program Officer
meredith@digitunity.org
Stamford, CT
Meredith Wynne has been a Programs Officer at Digitunity for over 15 years. Her years of experience make her an asset to the organization and those it partners with. She is skilled in identifying and recruiting potential Digital Opportunity Network members. 
Along with supporting new members, she is always willing to assist existing Network members in meeting any needs they may have. As a skilled problem solver, Wynne matches donors, solutions, and devices to receiving organizations within the Digital Opportunity Network.  
Board of Directors
The Digitunity Board of Directors is a distinguished group of prominent executives, academics, and non-profit thought leaders who guide our strategy to accomplish our mission. To learn more about our Board or Directors, click here.