Corporate Technology Donations
White Glove Service to Facilitate Large-Scale Donations
Start the Donation Process
Donate your desktops, laptops, Chromebooks®, and tablets
An easy and cost-effective way for your company to make its used computers and other technology equipment available to the nonprofits that need it.
For corporate bulk or more complex technology donations that may require data wiping or chain of custody tracking, Digitunity's donation coordination service is here to help.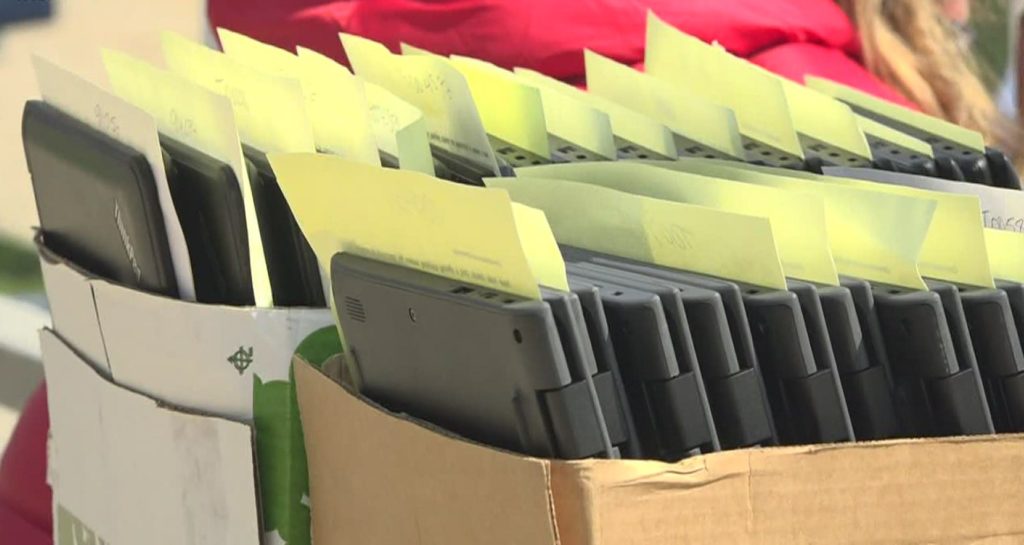 For over 36 years, we have worked successfully with donors to place a wide range of equipment, including computers, printers, servers, switches, and a whole host of miscellaneous items.
A donation concierge from the Digitunity staff will be in touch with you shortly to coordinate the donation process and ensure:
You know exactly where your donation goes and who it helps
All recipient nonprofits have been fully vetted
Your products are given a new life – where they will make an incredible impact for good
For more information about the donation process, please visit our FAQs.
Your Computers Can Make A Difference