Staff & Board of Directors
The Digitunity staff team and Board of Directors are made up of passionate people with a wide range of experience within nonprofit, academic, corporate, and technology arenas. We believe passionately that everyone who needs a computer should have one, and we work every day to make that a reality.  
The Digitunity Board of Directors is a distinguished group of prominent executives, academics and non-profit thought leaders who guide our strategy to accomplish our mission.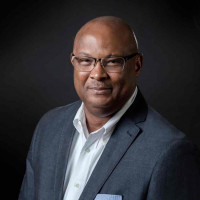 Integrated Supply Network
Tampa, FL
Pete Peterson is an entrepreneurial executive with more than 35 years of experience leading sales, marketing, operations' personnel, and business units at the divisional and corporate level for several global Fortune 500 companies. He possesses a unique blend of expertise in process optimization, team mobilization, program deployment, and business optimization.

Peterson is an experienced nonprofit board member, start-up business advisor, and internationally savvy executive with a history of creating and developing internal startup business units, driving them from inception to generation of stellar results. He is an active member of his community where he has served on nonprofit boards.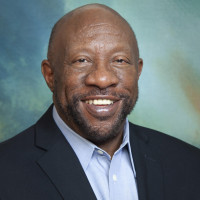 CEX Services
Wilsonville, OR
Aaron Woods is a recently retired Senior Executive from Xerox where he was responsible for the U.S., supporting Hardware and Professional Services programs. He has lived in the Wilsonville, OR area for over 24 years. A proven leader with a strong track record of success in both for-profit and nonprofit organizations, he has 30 years of business and IT experience.
Woods also brings valuable experience serving on the Board of Clackamas Community College. As a former IT Executive, he hopes to strengthen bridges to the vocational needs of growing industries through his service with Digitunity. He and his wife Shirley have five grown children who reside in the Denver, CO area.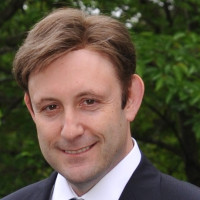 Anything IT
North Bergen, NJ
David Bernstein is the Founder, President, and CEO of AnythingIT. He has established the creation of customized IT end-of-life service and trade-in programs for both Government and enterprise private sector IT organizations.
He is also an adviser to the United States Government who has personally received Congressional Recommendations for his work in delivering best practices in management of all facets of legacy technology reuse and recycle.
Currently, Bernstein serves on the Board of Digitunity as part of his commitment to close the digital divide. He has also served on the Board of Directors for CompTIA, composed of over 20,000 members from the Information Technology reseller and consulting community. He is a graduate of Rider University with a Bachelor of Science in Communications.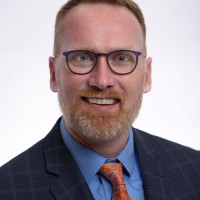 Federal Reserve Bank of Kansas City
Kansas City, MO
Jeremy Hegle is a senior community development advisor at the Federal Reserve Bank of Kansas City. He leads the Bank's digital equity efforts across the Tenth District. In 2019, Hegle co-authored Disconnected: Seven Lessons on Fixing the Digital Divide, a Layperson's Overview of the Digital Divide. Hegle joined the Federal Reserve Bank of Kansas City in 2015.
Previously, he served in the Army National Guard. Later, he helped launch KCSourceLink, a small-business support organization linking thousands of entrepreneurs with resources to start, grow, and accelerate their businesses. Hegle has a Bachelor's in Business Administration and an MBA from the University of Missouri – Kansas City.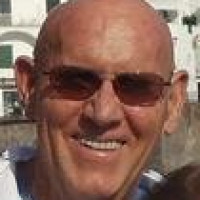 ACT D'MAND Systems
Reno, NV
Larry Acker is the CEO of ACT, Inc. D'MAND Control Systems®. Involved with energy, water and energy conservation for 45 years, Acker is considered a leading authority regarding residential water and energy efficiency.
Acker has been a featured speaker at major conferences throughout the world supporting ASHRAE, IAPMO, AWWA, ACEEE, PHCC, and SB-08. He has written featured articles for National Trade Magazines. In 2001, he was Chairman of the Pacific Coast Builders Conference.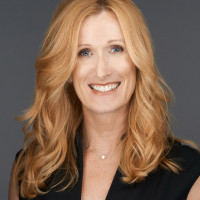 Caroline Goles is a global business leader with over 15 years of sales and marketing experience in the tech industry. She has enjoyed a diverse career, with a central focus on building go-to-market strategies to drive global scale.
Throughout her career, she witnessed the incredible transformation technology engendered for companies, communities, and individuals across the globe. Goles' experience fortified her passion for technology empowerment and reducing the digital divide.
Believing that access to the digital world unlocks education and opportunity, she is proud to contribute to Digitunity's mission. As a member of the Board, Goles is always eager to engage with organizations and individuals with similar passions to her own.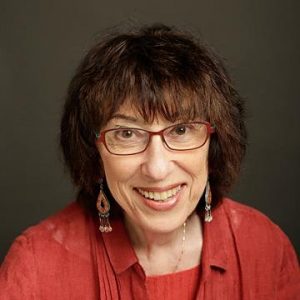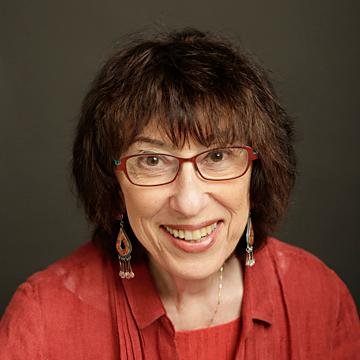 Co-founder, Digitunity
Bronx, NY
Dr. Yvette Marrin's pioneering work in 1984, through the creation of the National Cristina Foundation, was significant in promoting the practice of technology reuse to develop human potential, throughout the United States and abroad.
Advocating that no person should be left behind because of the challenges of the digital divide, Dr. Marrin continues to look into the future through the development and launch of Digitunity.
This endeavor will make possible the full realization of her belief that technology access for all is beneficial, practical, and necessary to the life fabric of our digitally connected society.
Angel Piñeiro, Jr. is a known industry expert in information technology and workforce development. He attributes his success to his training and real-world experience. Frequently, he's invited to serve as a speaker at IT Forums throughout North America. On two separate occasions, he was invited to the White House to share his expertise.
He was also a guest speaker at the U.S. News STEM Solutions' Workforce of Tomorrow conference. A champion of providing career opportunities to those entering the field, he was featured in Hispanic Executive Magazine. To ensure graduates are workforce ready, he works with educators in the K-12 and post-secondary market.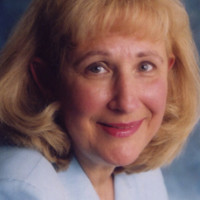 Retired, Maryland State Dept. of Education
Columbia, MD
Recently retired, Dr. Strouse served for 36 years as the Director for the Office of Partnership Development and Recognition Programs at the Maryland State Department of Education where she created and implemented state partnerships to support Maryland's Teacher of the Year, Milken National Educator Awards, Blue Ribbon Schools and a Teachers of Promise Program.
Now a consultant, she serves on numerous boards including Digitunity, University of Maryland Alumni Board, Frostburg University's Education Advisory Board, and the OMI Interfaith Board. Dr. Strouse was honored twice with Warfield Daily Record's Top 100 Women and Innovator of the Year Awards. She has a Master's Degree from Johns Hopkins University and a Doctorate from the University of Maryland College Park.