Digital Equity: A Civil Right
In today's digitally-connected world, applying for a job, completing school work, staying in touch with family, or even something as simple as looking up a bus route is difficult without a computer.
Digitunity partners with a variety of organizations across the country to provide new and refurbished computers for their programs and the people they serve. Through individual and corporate donations of technology, we work every day to help ensure that everyone can thrive in our digital society.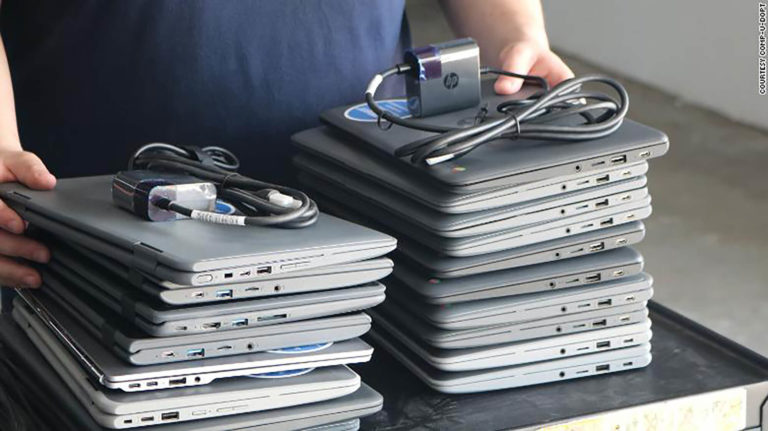 You upgraded your computer, but what can you do with the old one? Donate it today! Your donation of a used laptop, desktop, or tablet is a powerful way to help an individual in need access opportunities to reach their full potential. We'll match you with a nearby organization to easily donate your computer.
Computer donations are a great way to support corporate social responsibility objectives, help meet sustainability goals, and reinforce company culture. Most importantly, they make a tremendous community impact. Our team matches companies with qualified nonprofit refurbishers, who then prepare and distribute computers in their communities.