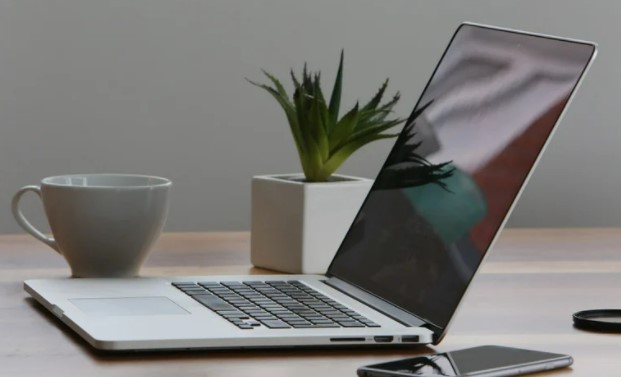 If you're considering donating your used computer to a local non-profit organization, it's helpful to first consider if your computer is suitable for reuse and donation.
Determine if Your Computer is Worth Donating
There are several considerations one must take when planning to donate a computer to a non-profit organization. In this resource, we outline how to determine if your computer is worth donating. Register below. Then, click the download button to receive this resource.
Download "
Is My Used Computer Worth Donating to Someone in Need?"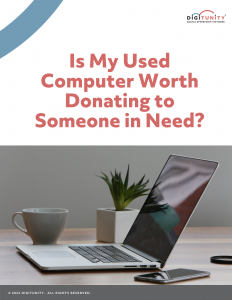 If you would like to donate devices through Digitunity, you can start HERE. Donating is easy as our technology donation platform guides you through the process. To learn more, or if you have additional questions about the equipment donation process, please review our FAQs.
If you don't have a spare computer to donate, don't worry.  You can still help us get computers into the hands of individuals and families that need them by supporting our digital equity work with a financial donation HERE.  Every donation, no matter how large or small, helps our work to end the digital divide.