Student-led fundraising effort provides computers to benefit other students.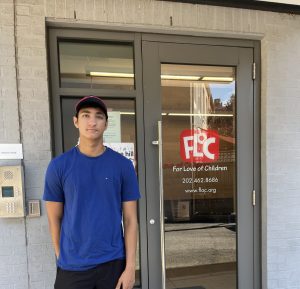 Students today rely on technology to learn more than ever. As many children go back to school, we decided to highlight the work of one of our youngest donors, Arnav Kadam. A high school senior from Alexandria, VA, Kadam was inspired by the effects the COVID-19 pandemic had on education and access to technology.
Two years ago, Kadam's school shut down due to the pandemic and moved classes online. While he had the tools to continue his education during the pandemic, he came to the realization that not everyone did. He'd read an article about a student who attended virtual classes on her cell phone and began his mission.
He started by creating a fundraiser on Facebook through which he earned $900 to be used to purchase devices to donate. He realized that this was not enough and decided to get his friends and family involved. He asked if any of them had devices they could donate to his cause. Fortunately, many of them did and his project was well received. 
The next challenge that Kadam faced was where to donate these devices. While researching nonprofits near him that took donated computers, he found Digitunity. Upon completing the donation form on our technology donation platform, he was matched with an organization near him called For the Love of Children.
About For the Love of Children
For the Love of Children is an organization based in Washington, DC that provides educational support and services beyond the classroom to help students succeed from elementary school through college. Services include free tutoring, scholarships, and project based learning opportunities for students enrolled in their programming. 
The organization was extremely grateful for Arnav's contribution to For Love of Children. The laptop and equipment he donated will help them to include an additional student in tutoring sessions. Brandon McCain, the Community Outreach and Enrollment Manager at For the Love of Children had a lot to say about Kadam's contributions.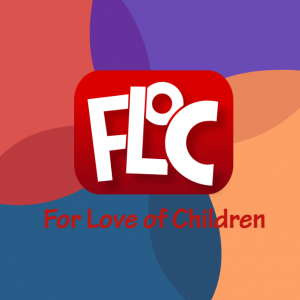 "We're impressed by Arnav's dedication to helping the youth from underinvested communities while still being a student himself. He's a future leader who demonstrates humility and an example of what we can all achieve by prioritizing those most at risk, said McCain.
Kadam believed this organization was a perfect fit for his donation as their mission aligned with his own. He wanted to benefit other young people and the devices he donated did just that. In total, he donated two laptops, one tablet, one wireless router, and three printers to the organization. He hopes to continue making these donations in the future. 
"People will always need computers. They've become essential to our lifestyles," Kadam said. 
This belief is also what is driving Kadam to pursue a career in computer science after high school. Currently, he holds an internship with MITRE in Washington, DC, creating applications and providing other technical support to the federal government. Through his work, he also encouraged his employer to donate devices through Digitunity.
If you, like Kadam, would like to donate devices through Digitunity, you can start HERE. Donating is easy as our technology donation platform guides you through the process. To learn more, or if you have additional questions about the equipment donation process, please review our FAQs.
If you don't have a spare computer to donate, don't worry.  You can still help us get computers into the hands of individuals and families that need them by supporting our digital equity work with a financial donation HERE.  Every donation, no matter how large or small, helps our work to end the digital divide.