Device ownership is the heart of digital equity. A lasting solution requires a series of conditions to be in place.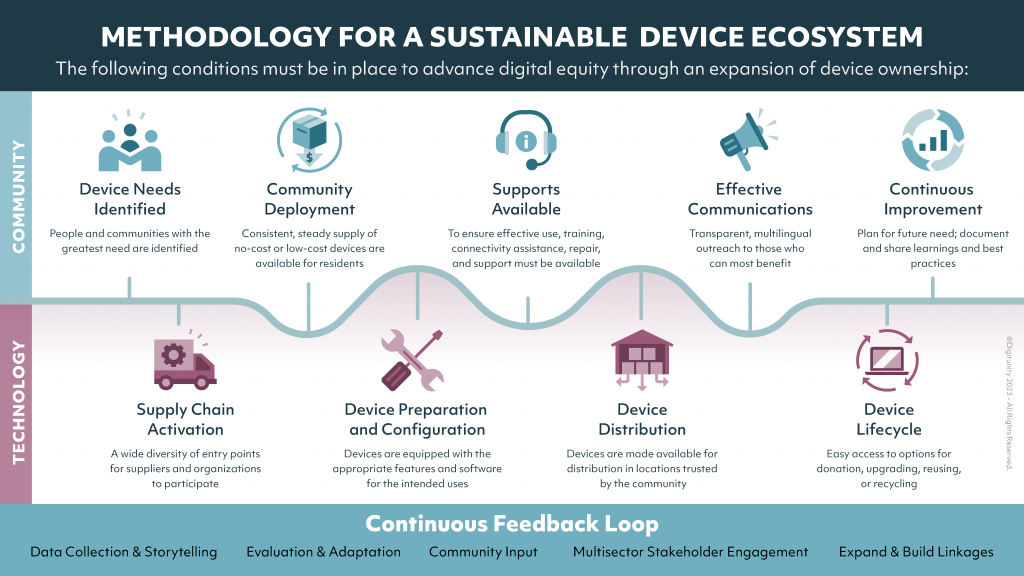 Sustainable Device Ecosystem Methodology
Digitunity has released new guidance outlining the key elements and conditions that must be in place to ensure affordable devices and related support are available to those who need them. You can see these elements in our latest infographic. Register below. Then, click the download button to receive a copy of this resource.
Download The "Sustainable Device Ecosystem Methodology" Infographic