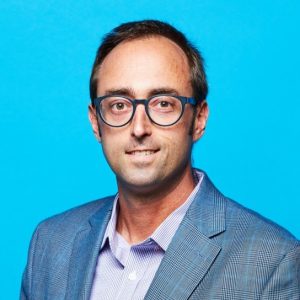 NORTH CONWAY, N.H., October 21, 2021 — 
Digitunity, a nonprofit organization with a mission to close the digital divide, has named Christopher Craven as its new Development Representative, Corporate Giving. Previously associated with nonprofit organizations such as Rise Against Hunger and DenverWorks, Craven will provide corporate relationship development, fundraising, and thought leadership to the Digitunity Team. 
Craven has extensive experience working in the non-profit sector and brings more than 16 years' experience in grant writing, fundraising, operations, corporate partnership development, and nonprofit leadership.
Digitunity works in a national coordination role for an extensive network of over 1500 digital inclusion practitioners, collectively working to sustain and scale long-term systemic change and impact in the pursuit of digital inclusion and equity for all.
"We are so excited to welcome Chris to Digitunity as our new Development Representative for Corporate Giving," said Susan Krautbauer, Senior Director of Strategy and Development. "Chris is an accomplished development professional and will be an incredible partner in strengthening our culture of collaborative impact, developing corporate relationships, and raising the funds needed to support and expand our programs in the years ahead." 
Craven began his career at Feed My Starving Children, an organization that focuses on providing for the hungry through packaging and then globally distributing meals and has over 16 years of progressive experience in the areas of fundraising and development, sales and marketing, and nonprofit leadership. He most recently held the position of Director of Development for L'Arche USA, an organization supporting a network of 1,000 people with and without intellectual and developmental disabilities across the United States.
Craven completed his undergraduate studies at Clemson University and obtained his Masters in Nonprofit Management at Hamline University.
To learn more about Digitunity's work, please visit www.digitunity.org
Susan Krautbauer, Senior Director of Strategy and Development
Digitunity
sue@digitunity.org | 203-863-9100, ext. 375