Your Friendly Neighborhood Refurbishers
Refurbishing and reuse of donated computers  can help an individual to live their best lives in our digitally-connected society. Some of these donated computers allow single moms to earn their GEDs and attend community college. Others device donations provide opportunities to lower income students to learn how to code and or take college-bound classes from home. Or perhaps your donation helps an isolated older adult to connect with their extended family or safely complete an online visit with their health care provider.  These are just a few examples of the thousands of impact success stories paired with technology donations all across the nation.  All this community impact for your donation of gently used, working computer that otherwise may have been resold for few hundred dollars or sent to a recycling center for disposal.
Thank you for your interest in helping Digitunity, in collaboration with our AFTRR Alliance member organizations, to close the digital divide for all.
Use this interactive map to locate and learn about the nonprofit refurbishers and recyclers in your area.
Refurbisher
Recycler
Both
Corporate or Bulk Donations
Digitunity's Corporate Concierge Donation Services help businesses connect their phased out or unused technology to those in need through a secure, environmentally responsible process. Our Corporate Concierge Donation Services are provided at no cost to businesses by Digitunity and our team is here to ensure that a businesses' unique ITAD requirements and protocols are met by the nonprofit organization matched with your technology donation.
Digitunity staff will serve as your primary point of contact for corporate or large bulk donations. Please direct questions about your donation and business requirements to our dedicated Program Officers by clicking HERE.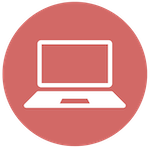 Individuals In Need of a Computer
At Digitunity, we received hundreds of requests every month from individuals across the globe looking for assistance with securing a computer for work, school, digital training, and more.  However, please note that Digitunity does not ever provide computers directly to individuals; we connect donated computers with  nonprofits in local communities across the country who then distribute them to individuals in need. Many of our AFTRR members have options for individuals to apply to receive a low-or-no cost computer.
We encourage you to search for a nonprofit near you and reach out to them directly to learn how each organization distributes computers to individuals and their application process.  Click on the map above to begin your search.