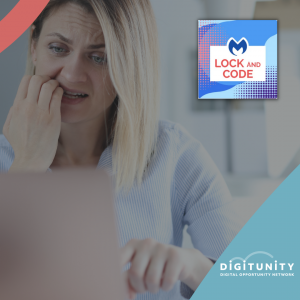 LOCK & CODE PODCAST  —  November 22, 2021  
Cyberstalking. Harassment. Stalkerware. Nonconsensual pornography, real and digitally altered. The Internet can be a particularly ugly place for women.
Digitunity's own Susan Krautbauer spoke with David Ruiz, host of the podcast Lock and Code, about how the online experience for women can be exceptionally frightening. Online harassment can take a devastating mental and physical toll on women and girls, and that women of color, and Black women in particular, are disproportionately affected by online abuse.
Listen to this riveting conversation about what has gone wrong with the Internet for women, and what we can do to fix it. 
GET PROTECTED, DO GOOD, FEEL GOOD. Partnering with Digitunity, Malwarebytes is giving away one free Malwarebytes Premium subscription for every Malwarebytes Basic subscription purchased through this promotion.  Learn more here.
About Lock and Code.  Every two weeks, Lock and Code, a Malwarebytes cybersecurity podcast, serves up the latest cybersecurity headlines, plus they dig deep into some of the industry's most vexing topics. Whether analyzing deepfakes, guarding data privacy, debunking VPN myths, or simply understanding how a garage door opener can be easily hacked, listen here to learn about it all.