Coalition Sends Letter to
Senate Leadership
Digital Inclusion Advocates Support the COVS Act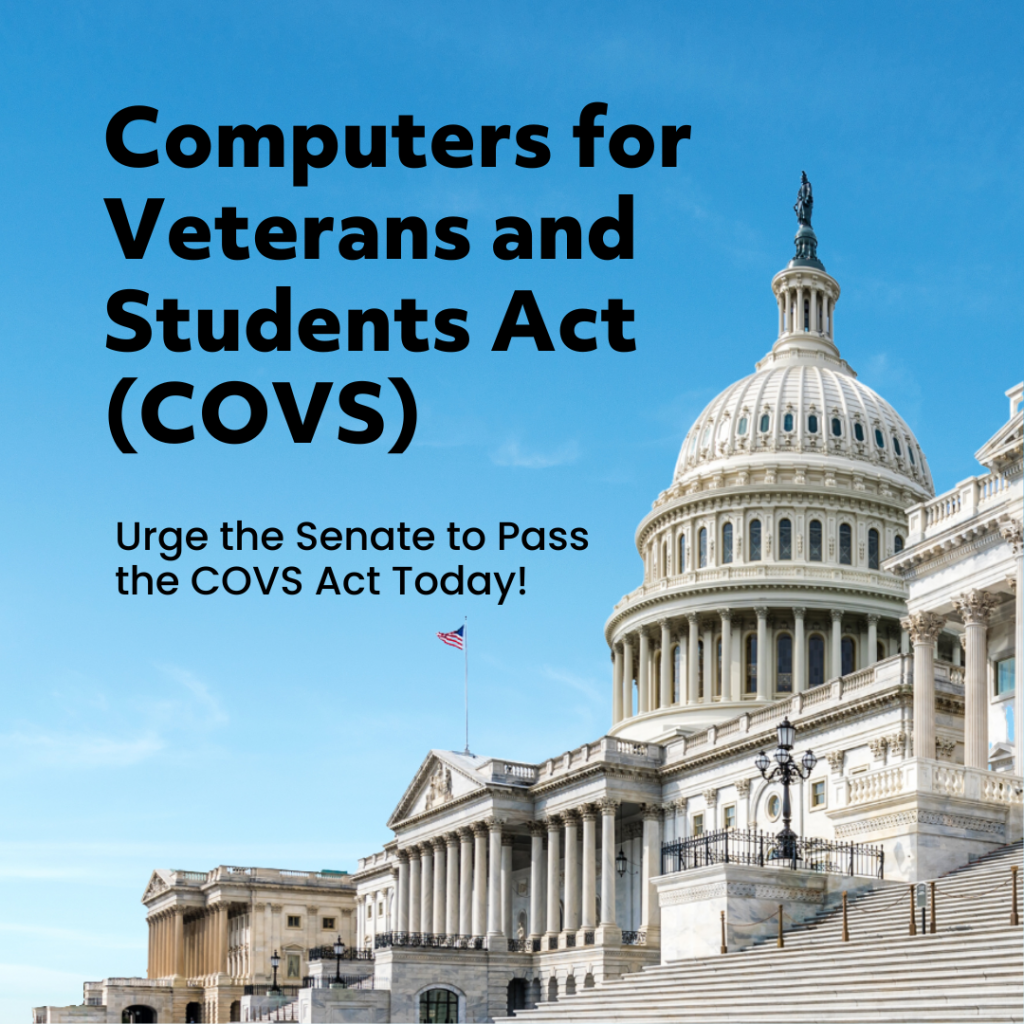 Digitunity and Coalition Partners Send Joint Letter to Senate in Support of COVS Act - H.R. 3544: The Computers for Veterans and Students Act
Digitunity, along with 84 other digital equity advocates, sent a joint coalition letter on October 7, 2022, to Senate Majority Leader Charles Schumer and Senate Minority Leader Mitch McConnell voicing our support for The Computers for Veterans and Students Act (COVS Act – H.R. 3544).  If passed, this will direct hundreds of thousands of out-of-service, repairable computers from the federal government to nonprofit refurbishers. Participating refurbishers will repair and distribute these devices, together with digital literacy training resources, to educational institutions, veterans, individuals with disabilities, low-income individuals, students, and seniors.
The latest iteration of the COVS Act was introduced by Rep. Abigail Spanberger in 2021 and passed the House of Representatives in a unanimous voice vote in July 2022. The bill was unanimously approved by the Senate Homeland Security and Governmental Affairs Committee in September 2022 and now awaits a floor vote.
More information about the Act is available here.
The full letter can be downloaded here or read below.